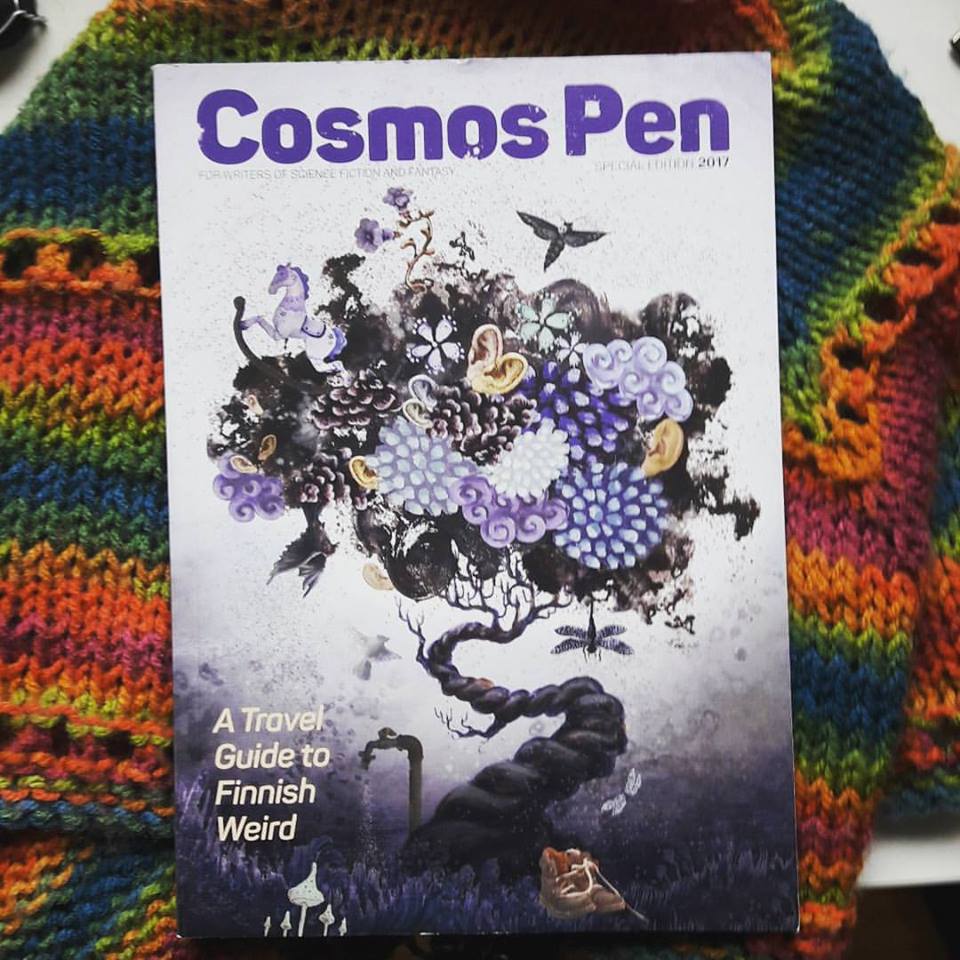 I got my copy of Cosmos Pen: A Travel Guide to Finnish Weird today! Yaaay! The issue looks fantastic and I'm looking forward to reading all of it.
So, this special issue of the Finnish SFF magazine Kosmoskynä (which translates to Cosmos Pen) includes my story "Don't Look a Wish Horse in the Mouth". As I mentioned when I talked about the sale, this story has had quite a few rejections (although also good feedback), so I was very happy to have it accepted for Cosmos Pen. I don't write a lot of stuff that could be considered "weird fiction" as such – but Wish Horse definitely counts. It's set in my home town of Helsinki, and the first line pretty much tells you what you need to know re the weirdness:
When wishes became horses, beggars still couldn't ride — for the horses were the size of Christmas tree ornaments.
I got the idea for this story, quite literally, as a fever dream many years ago. I was ill, unable to sleep, and suddenly the thought just popped into my mind. What if wishes really did become horses? But pesky tiny ones? I wrote the first version of the story in 2015, and revised it soon after to become pretty close to the published version. I'm proud of this ridiculous story and so happy it's out now! I feel like I've captured some of my Helsinki in this story, too.
I think Cosmos Pen will be sold at Worldcon75, so buy a copy there if you can make it to the con! (A Worldcon post is forthcoming – I'm doing some exciting things there!)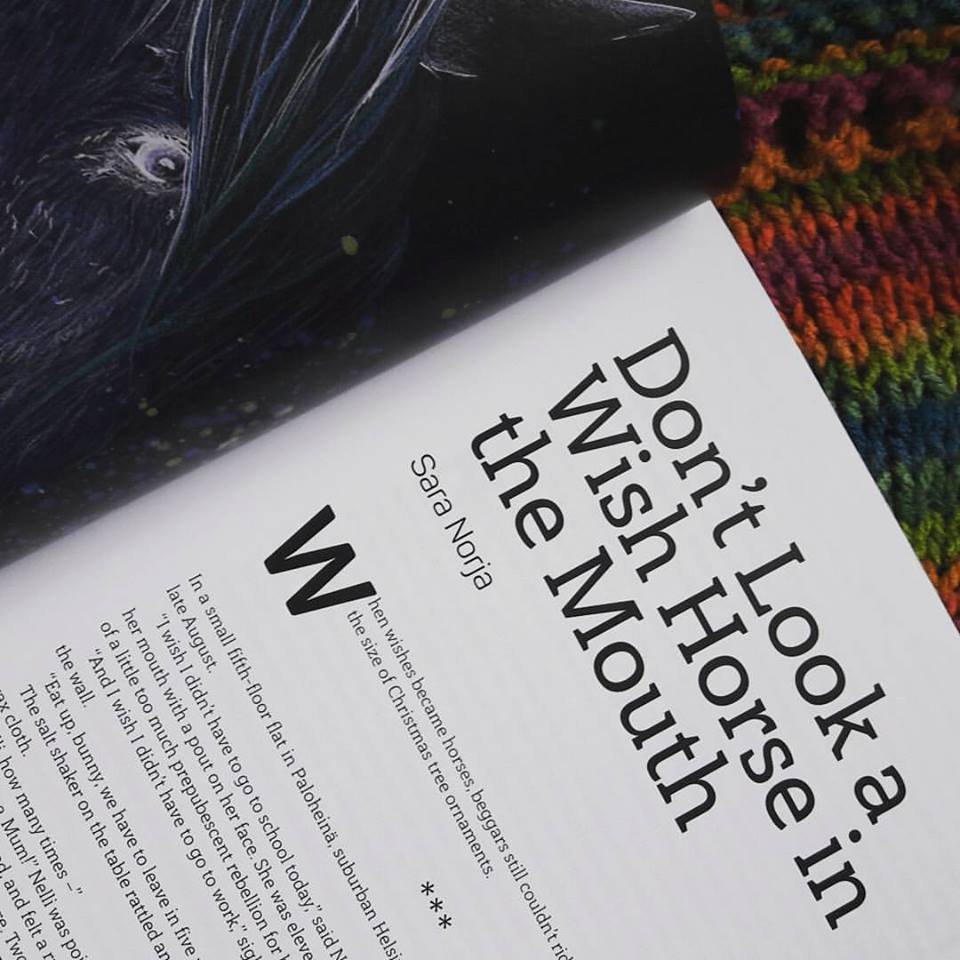 ***
And then more publication stuff – Sunvault: Stories of Solarpunk & Eco-Speculation! This solarpunk anthology – edited by Phoebe Wagner and Brontë Christopher Wieland – features fiction and poetry from a lot of amazing writers, including Nisi Shawl and Daniel José Older.
My poem "Sunharvest Triptych" is a fitting companion to the wish-horse story in that it's also set in Helsinki – but a solarpunk Helsinki.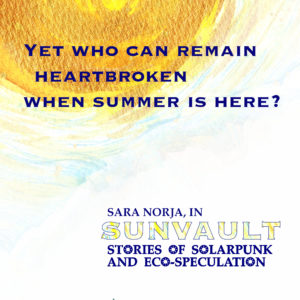 I'm so happy to be part of this anthology. Much awesomeness – and what a glorious cover, too. Likhain is one of my favourite artists and it's fabulous to be in another anthology involving her art! (An Alphabet of Embers was illustrated by Likhain.)
Sunvault is currently available for preorder, so go ahead and order a copy from your online retailer of choice!