I've been quiet on the blog front, but for a pretty good reason, I think: all through August, I've been hard at work revising my novel. I'll post more on that later, but for now, a bit of squee!
Last week I received my contributor copy of An Alphabet of Embers. My reaction: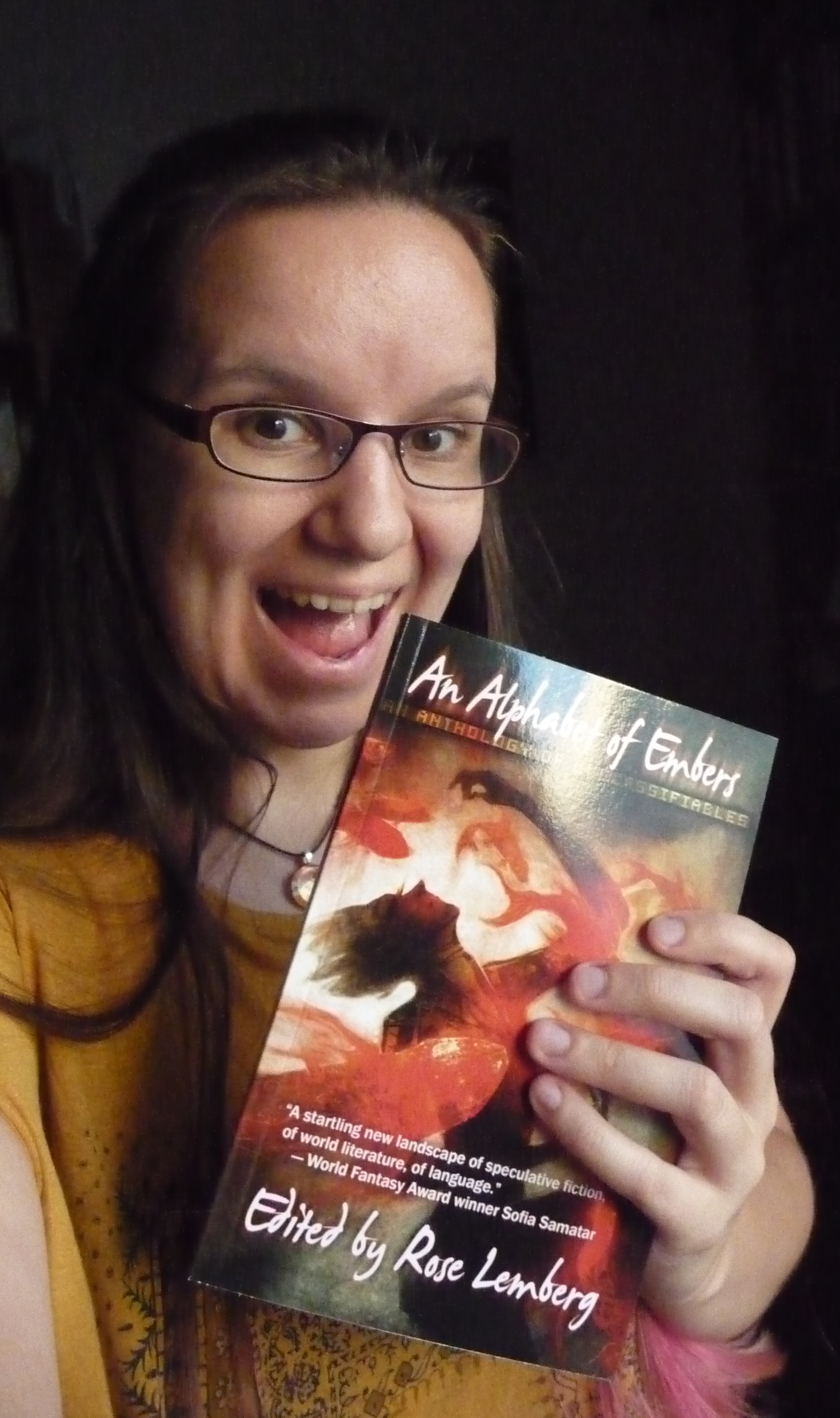 It is such a beautiful book! Likhain's illustrations really pop out in the print version, too.
This is the first contributor copy of an actual book that I've ever received. Milestone! I've previously received a contributor copy of the Finnish magazine Spin, but a book is, well, a book! It feels special. I felt so happy seeing my name there on the back cover, in the ToC, and aaaah my story in this wonderful book – it's a glorious thing! This project has been one of the coolest things I've been involved with in the SFF scene so far.