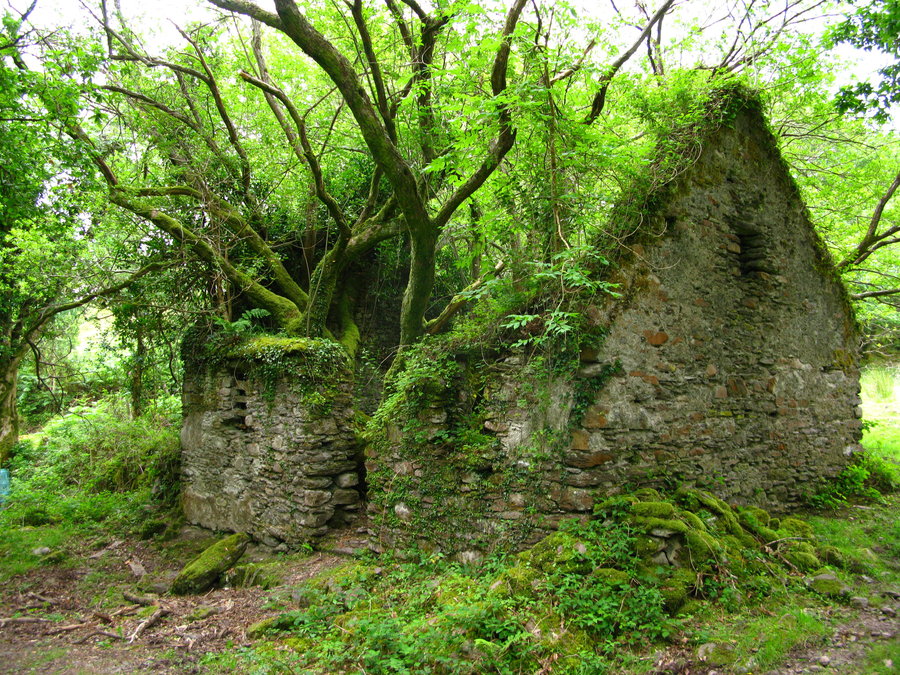 First actual publication of 2015 – my short story "The Ruin" is now up in Issue 21 of Luna Station Quarterly.
I'm especially pleased that this story has been published, because it's set in a forest world I've been developing for a while. As I think I mentioned here before, my poem "Boat-husk" in Through the Gate is also set in that world. As is my (terrible zero draft of a) 2014 Nanowrimo novel.
"The Ruin" was one of the pieces inspired by the abandoned places pictures that I wrote a post about. In particular, this picture (i.e. the picture above). Sometimes writing exercises become something more!