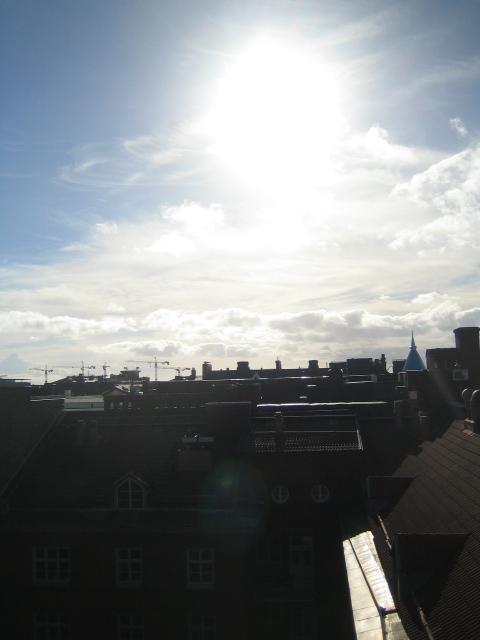 I'm not participating in NaPoWriMo (National Poetry Writing Month) in any official way, but I have set myself a writing goal for April: to write something new every day, whether it's poetry or prose. Shitty or good, three words or three thousand – it doesn't matter, as long as I write something.
The first three days, it's been poetry. I've opened up something in myself again – poetry feels easy as breathing right now. It's not always good poetry, of course not; but then again, not every breath you take is amazing. Sometimes you don't breathe deep enough, sometimes you inhale someone's cigarette smoke. But every breath means you're alive.
Same with poetry (and other writing too): in first/zero drafts, there will be shitty lines, unfortunate word choices, ideas that just don't work. Some of the problems can be eliminated when editing, and sometimes a poem just isn't meant to go further than the initial word-blargh. But it's all writing, and that makes it valuable. When I write, when I'm all a-flutter with word-wonder, it's worth all the stilted sentences and unviable ideas, as long as I keep on going. All that is gold does not glitter in the first draft!
I'm going to share today's poem here because it's just a silly little thing, born out of my frustration at the changeable weather. It's also a homage to those two famous April poets: Geoffrey Chaucer and T.S. Eliot. April invariably makes me start quoting The Canterbury Tales and The Waste Land to myself. 🙂
*
Fool April
April, you old trickster
pouring rain-sleet-snow
long after we thought
we were done with all that –
no shoures soote these!
You batter us with change,
teasing us with dreams
of sun-warmth and spring
and then, cackling,
you pelt us with winter's
foulest leftover scraps.
Cruellest month, indeed.
*